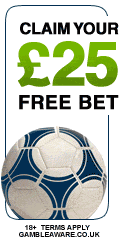 | | | | | | | | | | |
| --- | --- | --- | --- | --- | --- | --- | --- | --- | --- |
| NR | CT | Clock | Local team | - | Visitor team | Pick | Odds | Bet | FT |
| | | | | | | | | | |
| --- | --- | --- | --- | --- | --- | --- | --- | --- | --- |
| 1 | | 16:30 | Schalke 04 | ?-? | Hoffenheim | 1 | 1.75 | | |
| 2 | | 17:00 | Cardiff | ?-? | Fulham | 1X | 1.38 | | |
| 3 | | 19:00 | Udinese | ?-? | AC Milan | under2.5goals | 1.80 | | |
| 4 | | 19:30 | Chelsea | ?-? | Tottenham | 1 | 1.57 | | |

Share 6.82

Stake 50 USD

Win 341.24 USD

| | | | | | | | | | |
| --- | --- | --- | --- | --- | --- | --- | --- | --- | --- |
| NR | CT | Clock | Local team | - | Visitor team | Pick | Odds | Bet | FT |
| | | | | | | | | | |
| --- | --- | --- | --- | --- | --- | --- | --- | --- | --- |
| 1 | | 01.00 | Union Espanola | ?-? | Audax Italiano | 1 | 1.66 | | |
| 2 | | 17.00 | Port Vale | ?-? | Carlise | x2 | 1.66 | | |
| 3 | | 19.30 | SV Horn | ?-? | Hartberg | over 2.5 goals | 1.60 | | |
| 4 | | 20.00 | FC Brasov | ?-? | Otelul Galati | 1x | 1.42 | | |

Share 6.26

Stake 50 USD

Win 313.04 USD

| | | | | | | | | | |
| --- | --- | --- | --- | --- | --- | --- | --- | --- | --- |
| NR | CT | Clock | Local team | - | Visitor team | Pick | Odds | Bet | FT |
| | | | | | | | | | |
| --- | --- | --- | --- | --- | --- | --- | --- | --- | --- |
| 1 | | 21.00 | Benjamin Becker | ?-? | ER Vasselin | 2 | 1.40 | | |
| 2 | | 21.00 | Alejandro Falla | ?-? | Frederico Delbonis | 1 | 1.72 | | |
| 3 | | 21.00 | Karolina Pliskova | ?-? | ML Brito | 1 | 1.40 | | |
| 4 | | 22.00 | Jiri Vasely | ?-? | Igor Sijsling | 2 | 1.50 | | |

Share 5.06

Stake 50 USD

Win 252.84 USD

| | | | | | | | | | |
| --- | --- | --- | --- | --- | --- | --- | --- | --- | --- |
| NR | CT | Clock | Local team | - | Visitor team | Pick | Odds | Bet | FT |
| | | | | | | | | | |
| --- | --- | --- | --- | --- | --- | --- | --- | --- | --- |
| 1 | | 20.00 | Cyprus | 0-0 | Northern Ireland | 1x | 1.48 | | |
| 2 | | 21.45 | Poland | 0-1 | Scotland | x2 | 1.72 | | |
| 3 | | 21.45 | Germany | 1-0 | Chile | 1 | 1.44 | | |
| 4 | | 23.00 | Lanus | 1-0 | Racing Club | x2 | 1.90 | | |

Share 6.96

Stake 50 USD

Win 348.24 USD

| | | | | | | | | | |
| --- | --- | --- | --- | --- | --- | --- | --- | --- | --- |
| NR | CT | Clock | Local team | - | Visitor team | Pick | Odds | Bet | FT |
| | | | | | | | | | |
| --- | --- | --- | --- | --- | --- | --- | --- | --- | --- |
| 1 | | 10..30 | Go Soeda | 2-0 | Di Wu | 1 | 1.40 | | |
| 2 | | 20.00 | Hammarby | 0-0 | Angelholm | 1 | 1.50 | | |
| 3 | | 21.30 | Sheff Utd | 2-0 | Peterborough | x2 | 1.66 | | |
| 4 | | 21.45 | Newport Country | 0-0 | Fleetwood Town | x2 | 1.50 | | |

Share 5.23

Stake 50 USD

Win 261.45 USD

| | | | | | | | | | |
| --- | --- | --- | --- | --- | --- | --- | --- | --- | --- |
| NR | CT | Clock | Local team | - | Visitor team | Pick | Odds | Bet | FT |
| | | | | | | | | | |
| --- | --- | --- | --- | --- | --- | --- | --- | --- | --- |
| 1 | | 18.30 | Corona Brasov | 2-2 | Concordia Chiajna | under2.5goals | 1.66 | | |
| 2 | | 19.00 | Mlada Boreslav | 2-0 | Slovacko | 1 | 1.61 | | |
| 3 | | 21.30 | Lens | 2-2 | Tours | x2 | 2.05 | | |
| 4 | | 22.00 | Arouca | 0-3 | Academica | under2.5goals | 1.44 | | |

Share 7.89

Stake 50 USD

Win 394.48 USD

| | | | | | | | | | |
| --- | --- | --- | --- | --- | --- | --- | --- | --- | --- |
| NR | CT | Clock | Local team | - | Visitor team | Pick | Odds | Bet | FT |
| | | | | | | | | | |
| --- | --- | --- | --- | --- | --- | --- | --- | --- | --- |
| 1 | | 14.30 | Greuther Furth | 3-2 | FSV Frankfurt | 1 | 1.66 | | |
| 2 | | 16.00 | AaB | 0-0 | Vestsjaelland | 1 | 1.61 | | |
| 3 | | 18.30 | E Frankfurt | 2-1 | Stuttgart | x2 | 1.75 | | |
| 4 | | 19.30 | Petrolul Ploiesti | 2-0 | Otelul Galati | 1 | 1.53 | | |

Share 7.16

Stake 50 USD

Win 357.79 USD

| | | | | | | | | | |
| --- | --- | --- | --- | --- | --- | --- | --- | --- | --- |
| NR | CT | Clock | Local team | - | Visitor team | Pick | Odds | Bet | FT |
| | | | | | | | | | |
| --- | --- | --- | --- | --- | --- | --- | --- | --- | --- |
| 1 | | 16.30 | Bayer Leverkusen | 0-1 | Mainz | 1 | 1.75 | | |
| 2 | | 17.00 | Everton | 1-0 | West Ham | 1 | 1.50 | | |
| 3 | | 21.00 | Steaua Bucuresti | 1-1 | Dinamo Bucuresti | 1 | 1.40 | | |
| 4 | | 21.00 | Mouscron | 0-1 | Tubize | 1 | 1.57 | | |

Share 5.77

Stake 50 USD

Win 288.49 USD

| | | | | | | | | | |
| --- | --- | --- | --- | --- | --- | --- | --- | --- | --- |
| NR | CT | Clock | Local team | - | Visitor team | Pick | Odds | Bet | FT |
| | | | | | | | | | |
| --- | --- | --- | --- | --- | --- | --- | --- | --- | --- |
| 1 | | 19.30 | Mattesburg | 2-2 | SV Horn | over 2.5 goals | 1.61 | | |
| 2 | | 19.30 | Cottbus | 1-0 | Kaiserslautern | 2 | 1.72 | | |
| 3 | | 21.00 | Jong Ajax | 3-2 | Den Bosch | over 2.5 goals | 1.44 | | |
| 4 | | 21.30 | Evian | 2-0 | Nantes | under2.5goals | 1.53 | | |

Share 6.1

Stake 50 USD

Win 305.06 USD

| | | | | | | | | | |
| --- | --- | --- | --- | --- | --- | --- | --- | --- | --- |
| NR | CT | Clock | Local team | - | Visitor team | Pick | Odds | Bet | FT |
| | | | | | | | | | |
| --- | --- | --- | --- | --- | --- | --- | --- | --- | --- |
| 1 | | 19.00 | Rubin Kazan | 0-2 | Real Betis | under2.5goals | 1.65 | | |
| 2 | | 21.00 | Mark Williams | 2-4 | Marco Fu | 2 | 1.80 | | |
| 3 | | 22.05 | Tottenham | 3-1 | Dnipro | 1 | 1.53 | | |
| 4 | | 22.05 | Valencia | 0-0 | Dinamo Kiev | 1 | 1.57 | | |

Share 7.13

Stake 50 USD

Win 356.71 USD

Soccer predictions and tips
With EFWIN soccer tips and soccer predictions you can win real money if you bet on one of the homes listed above.
Why EFWIN?
Because we are No. 1 in soccer predictions.
How they use EFWIN WIDGET?
Go to WIDGET and select your favorite options. Your result and html code appearing on the same page.